Asiantuntevat
kouluttajamme
Insoft Servicella kouluttajat ovat maailmanluokan osaajia, jotka työskentelevät myös teknisissä asiantuntijatehtävissä päivittäin.
Kouluttajien osaaminen pysyy korkealla tasolla kun he vahvistavat käytännön osaamistaan teknisissä projekteissa asiakkaiden kanssa niin Yhdysvalloissa, Euroopassa, Lähi-Idässä kuin Afrikassa. Jokaisella kouluttajallamme on sertifikaatit jopa monen eri päämiehen teknologioista, koulutustiimillämme on 20 CCIE-tutkintoa.
Osaavat Cisco-teknologioihin keskittyvät asiantuntijamme antavat sinulle tiedon ja osaamisen, jonka avulla voi kiihdyttää työympäristösi kokonaisvaltaista osaamistasoa. Saat suoraa hyötyä teoriapohjaisesta koulutuksesta kun yhdistämme sen käytännön harjoitusten kanssa. Koulutusten kieli on yleensä englanti, mutta meiltä saat koulutusta myös monella muulla kielellä riippuen teknologiasta.
Kouluttajamme ovat saaneet tunnustusta kouluttajina Cisco Excellence Award (CCSI) -ohjelman kautta ja ovat sitoutuneet kehittämään osaamistaan säännöllisesti. Pidämme yllä korkeaa osaamistamme myös asiakaspalautteiden analysoinnin ja käsittelyn avulla. Luotamme tasokkaisiin kouluttajiimme, jotka toimittavat ensiluokkaista koulutusta asiakkaillemme juuri heidän tarpeensa huomioiden.
An elite team of instructors
Laurent
Laurent is an expert in Routing & Switching, SAN Switching and Datacenter Architecture (3 xCCIE/CCDE). He has 17 years of experience in international corporate environments designing and implementing ICT Architectures in Holland, Spain and Switzerland.
Laurent is an experienced Consultant with a 360° approach, from technical to business and a keen eye on the newest trends such as Virtualization, SDN, Cloud, PaaS, SaaS, IoT, Big Data and masters the Internet Infrastructure opportunities in the industry 4.0.
Higher level education: Engineer diploma from one of the top-20 French public schools of Engineering.
Languages: English, German, French and Spanish.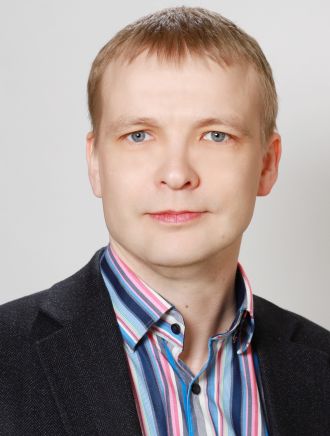 Raul
Raul has more than 15 years of telecom and network experience, he has worked in 9 different countries in Europe, West-Central Africa, Middle East and South-East Asia, both in private and military sectors.
He has extensive background in cellular networks, satellite communications and data centers. In recent years he's been specifically concentrating on network security.
Languages: English and Estonian.
Jorge
Jorge, PhD, has over 15 years of experience in cybersecurity and data protection across multiple sectors in Europe as a Security and Compliance Professional. After obtaining his PhD in Informatics, he has being delivering professional training on Information Security, software development and project management methodologies to different universities and professional organisations across Europe.
He is an active learner and possess all IAPP certifications (CIPP/E, CIPM, CIPP/US, CIPP/G, CIPP/G, CIPT, CIPP/C, FIP), CISSP, PRINCE2, PMP, PCI, Certified DPO, GDPR-P and other technical certifications with a focus on User Experience and Product Development.
Languages: English and Spanish.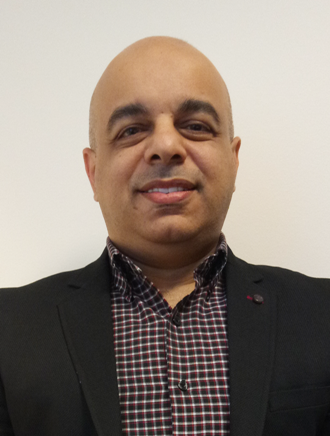 Mohamad
Mohamad is specialised in Cyber-Security Education and Consultancy. He started his career in 1992 and became an authorised trainer for Cisco (CCSI), Microsoft (MCT), and LPI (Linux) and others to use and teach their various business and technical solutions. He holds Professional certifications from different vendors as follows: Cisco: CCNA Routing & Switching, CCNP Routing & Switching, CCDA, CCDP, CCNA Wireless, CCNA Voice, CCNA Security, CCNP Security...
Microsoft: MCSA, MCSE (for Windows Server Editions 2000, 2003, 2008, 2012 and 2016)
LPI: LPIC1, LPIC2, LPIC3 Security
CompTIA: A+, Network+, Security+
ISACA: CISM
EC-Council: CEHv9
ICSI: CPTA, CPT, CDFE, CWePT, CWiPT
His passion nowadays is to enhance the knowledge of the millennial generation about two fields: Entrepreneurship and End User Cyber Security Education.
Languages: Arabic, English and French.
Urs
Urs has more than 15 years of experience in information technology and 5 years on network automation.
Due to his involvement in large automation projects, he has a comprehensive understanding of the process and design of automation solutions as well as the translation to automated tasks.
Has a solid knowledge of Cisco network, cloud infrastructure, DevOps and Python.
Languages: English.
Our Recognition
Insoft Services has achieved the International Organisation for Standardisation's...
Read more