X
Ota yhteyttä
Voit olla meihin yhteydessä ja tiedustella koulutuksistamme täydentämällä yhteystietosi ja koulutuksen nimen oheen.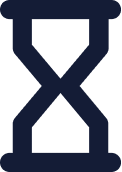 Kesto
5 päivää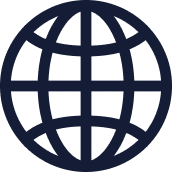 Toimitus
(Online ja paikan päällä)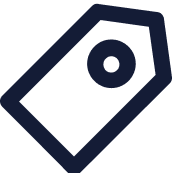 Hinta
Hinta pyydettäessä
The Linux Network Professional (LPIC-2 202) course helps candidates preparing for the LPIC 202 exam, which is the second out of 2 LPI exams candidates have to take to obtain the certificate. Passing this exam and the LPI 201 exam allows one to acquire the LPIC-2 certificate: Advanced Level Linux Certification.
This course provides a practical overview of the most important network services for an administrator. From Apache, proxy servers and Samba, through NFS, DHCP servers and LDAP, to mail servers, security and troubleshooting and monitoring.
After attending the LPIC-2 202 course, you will be able to:
Manage a small to medium-large site
Designing, implementing, maintaining, protecting and troubleshooting a small, mixed (MS, Linux) network, including a:

LAN server (Samba, NFS, DNS, DHCP, customer management)
Internet gateway (firewall, VPN, SSH, web cache/proxy, mail)
Internet Server (web server and reverse proxy, FTP server)
Supervision of assistants Advising management in the field of automation and purchasing
1. Network services
Apache server

Configuration
Interesting modules

Server security

SSL, OpenSSL
Virtual servers in Apache 2.x

Proxy servers – Squid
Samba – MS Windows integration:

A theoretical introduction;
Server configuration;
Clients;

Sharing files via NFS

NFS configuration: client- and server-side
Fundamental tools
Access control
TCP Wrapper

DHCP server

Server configuration
BOOTP and DHCP protocols
Best practices in DHCP server management
2. LDAP catalogue services in Linux
Using the LDAP client: data modification
Importing and adding objects
Managing users
3. E-mail systems based on Postfix
Design, setup, configuration
Maps and data sources
Postfix server – management, command-line tools
Procmail
Secure e-mail infrastructure based on Postfix and Dovecot (IMAP and POP3), monitoring its work
4. Security
PAM authentication
IPTables as a firewall: configuration, a simple NAT and typical setup
A safe FTP server – vsftpd
Using SSH and SFTP; SSH server
5. Problem-solving and system monitoring
Boot problems solving
Syslog
Useful tools
Most common problems
Linux Administrators
Linux Professionals who want to prepare for the LPIC 202 exam